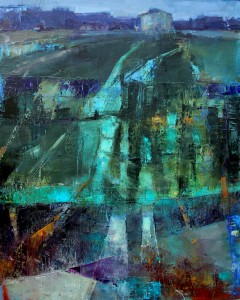 Saturday and Sunday – June 17 – 18
10 a.m. – 3 p.m.
Explore still life or image as a point of departure. Rather than simply recording or representing the painting subject, students will explore their connection to a subject and its essence. We will discuss contemporary painters and approaches to painting while developing our working knowledge and visual awareness of composition, shapes, color, paint application and surface quality. In this marriage of "interpretation and expression" students will learn a contemporary and liberating method of painting.
All levels welcome – limited to 12 students                 $110 for members/$125 non-members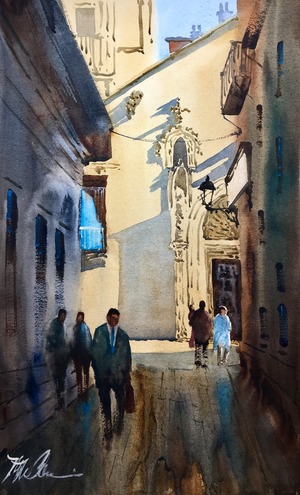 PAINTING IN NATURE'S STUDIO –
WATERCOLOR WORKSHOP WITH MICK McANDREWS
Saturday and Sunday – August 12 – 13
10 a.m. – 4 p.m.
This two-day en plein air workshop at Yellow Springs is the best way to learn to maximize your painting time in the outdoors with beautiful surroundings, natural light and the sights and sounds of nature.  Nature's Studio presents a great challenge as well as a great reward. You will gain a partnership of you the artist with the medium.  Come enjoy the magic that makes watercolor so distinctive.
All levels welcome – limited to 12 students                 $170 for members/$190 non-members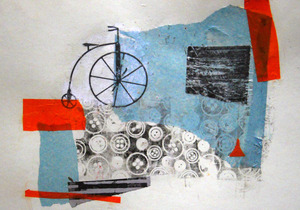 MULTI-MEDIA WORKSHOP WITH NANCY BARCHSaturday and Sunday – August 26 – 27
10 a.m. – 4 p.m.
Explore your creative vocabulary and learn new techniques each day in this multi-media workshop.  You will learn to combine paint, pastels, and printmaking to achieve stunning results in color and texture.  Techniques such as image transfers, monotypes and wax paper reverse printing will be utilized.  This is an opportunity for you to take that leap from painting to mixed media.All levels welcome – limited to 10 students                  $170 for members/$190 non-members