Fine Arts and Crafts Show

Opening Reception: Friday, November 9, 5:30 – 8:30 p.m.
Show: Saturday – Sunday, November 10-11, 10 a.m.–5 p.m. daily
Location: Lincoln Building Galleries
Admission: $5 per person, FREE to MEMBERS
Join us for the Historic Yellow Springs Fine Arts and Crafts Show! The opening reception is on Friday, November 9th, from 5:30–8:30 p.m. The show will be open Saturday and Sunday from 10 a.m.–5 p.m. in the Lincoln Building Galleries. Admission is $5 per person and is FREE to members.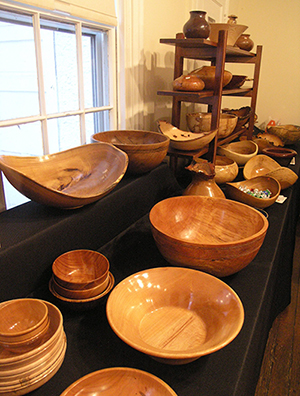 We will be exhibiting and selling the work of fine artists and craftsmen creating ceramics, glass, wood, paper, fiber arts, photography, jewelry and more. All artists and craftsmen will be at their booths to discuss their work and assist you in your purchases. The show will be a perfect time to get an early start on your holiday shopping! You are sure to find unique and one-of-a-kind pieces that will delight your family and friends.
Want to set up a booth in the show? We have just a few spots open so email us at inquiries@yellowsprings.org or call 610 827-7414. Our Lincoln Building has Wi-Fi for your convenience.
If you would like to volunteer in support of this event, please email our Volunteer Coordinator, Kathy McGarry, at kmcgarry@yellowsprings.org.